Event design involves more than just aesthetics. Here's how good event design can help brands maximize their event ROI sustainably.
Design is an inherently aesthetic concept. Everything we know about the way something looks or tangibly feels ties back to design.
But event design does more than establish a visual standard. It sets the scene while helping direct attendees, relay narratives, and spark engagement. When good event designs occur, you construct a motif that seamlessly blends an event's surroundings with a brand's ideals.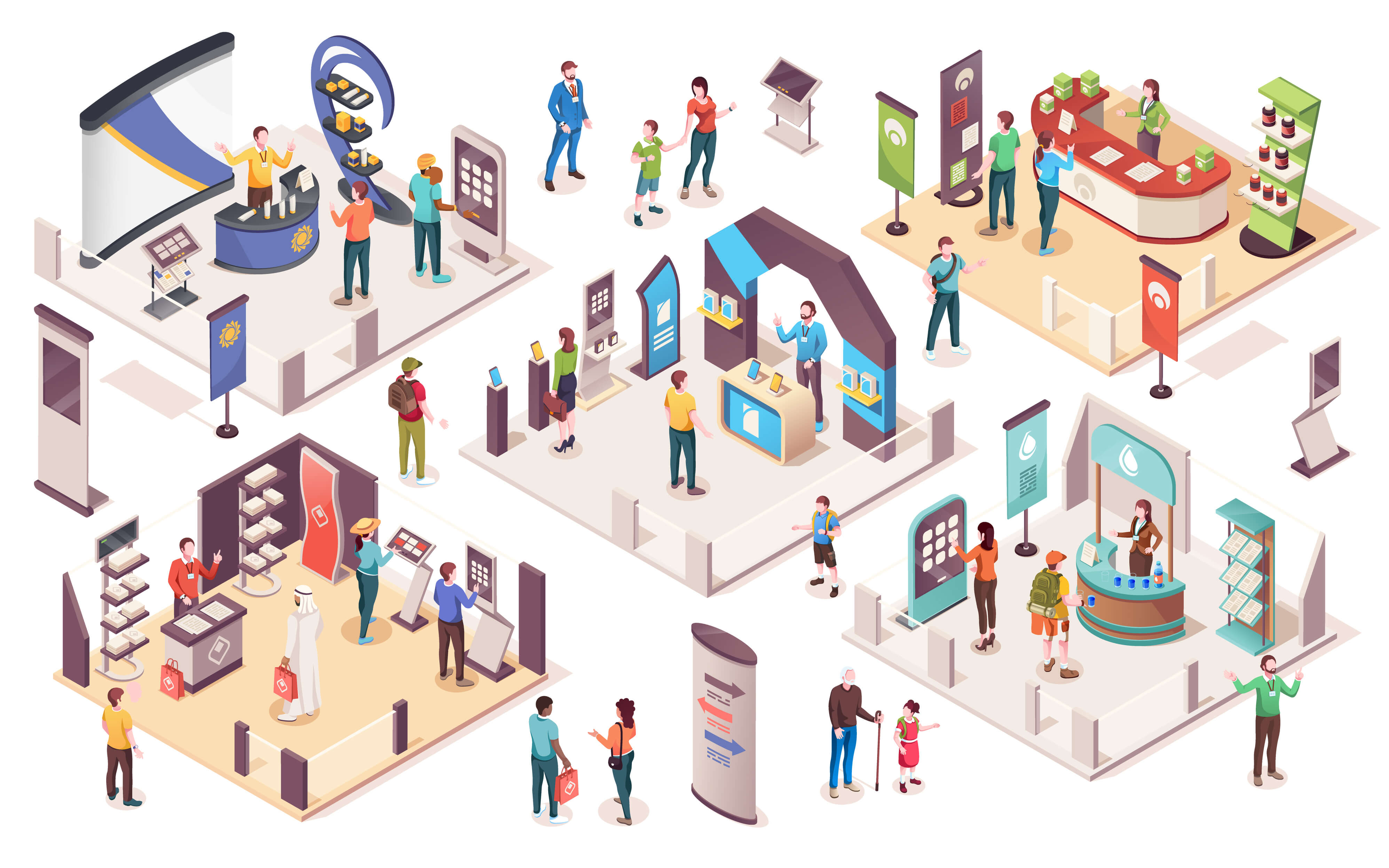 Events that learn to strike this balance tend to resonate with attendees. And once that rapport is in place, brands can maximize their event ROI sustainably and apply similar tactics to future events.
What Makes a Good Design
A good event design campaign puts intent behind every element for maximum effect and maximum event marketing ROI.
That purpose shines through design in a few ways. First, event visuals help to create moments. For example, the C2 Montréal annual three-day event encourages attendees to discover these moments with a schedule full of interactive and educational workshops. Incorporating those sessions into the overall layout helps maintain the event's unique appeal.
Second, those moments should occur in the spirit of user experience. As user needs, event outputs, and other variables have evolved, they've done so with UX as the goal. One way UX remains a priority in good event design is through journey mapping, a process in which a brand identifies target personas and caters to them in every facet of an event and every feature of its design.
Third — and most importantly — event design makes and keeps promises. It operates as advertised while putting just as much emphasis on functionality as it does on features. Poorly designed features are a surefire way to see engagement and, subsequently, event ROI metrics dip.
Calculating event marketing ROI is an inexact process, and it can take some time to see the results of your efforts. However, an event designed with purpose at the forefront will be on track to deliver the most value.
Event Design Done Right
Purposeful design that strikes a chord with event attendees can take many forms. These three companies, for example, built purposeful event designs and set themselves up for maximum ROI:
1. Amazon
The online empire's cloud service, Amazon Web Services, offers hackathons, workshops, and other forums during its annual AWS re:Invent event. Amid hosting more than 50,000 attendees and 2,500 informative and useful sessions, re:Invent has managed to plan the world's largest (Guinness World Records confirmed it) chicken wing competition, conduct a pair of charity runs, and feature well-known musical acts.
These various add-ons contributed to a signature event design — focused on bold colors and bright lights — that engaged attendees and generated positive event ROI.
2. Dos Equis
We worked with the beer distributor, which sponsored the 2019 College Football Playoffs, to ideate and design the Dos Equis National Sponsorship Hotel and Restaurant Installation.
We created an event design that screamed Dos Equis from the moment visitors arrived at their hotels to the time they checked out. The aesthetic mixed Dos Equis-branded materials and football visuals within the hotel's space to construct an immersive and memorable weekend for guests.
3. Build-a-Bear
To create buzz around its "Doc McStuffins" line, Build-a-Bear constructed pop-up bear clinics. These displays encouraged visitors to bring their worn and torn bears in for "check-ups." Inside the clinics, employees dressed in medical gear would fix whatever ailed the cuddly patients.
While waiting in line, visitors could tinker with other Build-a-Bear products or kick back and watch episodes of "Doc McStuffins." This approach provided an ideal amount of synergy and exposure for both brands. Just as critical, the pop-ups garnered positive reviews and brought in more than 8,000 children.
Design works to convey an event's message while maximizing profitability and reach. What makes a good design is a strategy that takes a brand's uniqueness and weaves it into every thread of an event's fiber to realize its full ROI potential.