Experiences have long shaped our perceptions, causing us to view the world through different filters. If we perceive something positively, the past experiences we associate with that thing were likely good ones. It's for this reason that we're now seeing more brands use experiential marketing to up the customer experience ante. An Event Marketing Institute study estimates that 76% of marketers use experiential to support other marketing initiatives.
Like any strategy, experiential will vary from brand to brand. But the overall goal is the same: expose people to a series of fun and unforgettable activities to create a positive association with that brand. These good vibes can serve as a foundation for loyalty, which can improve customer retention, word-of-mouth buzz, and overall sales.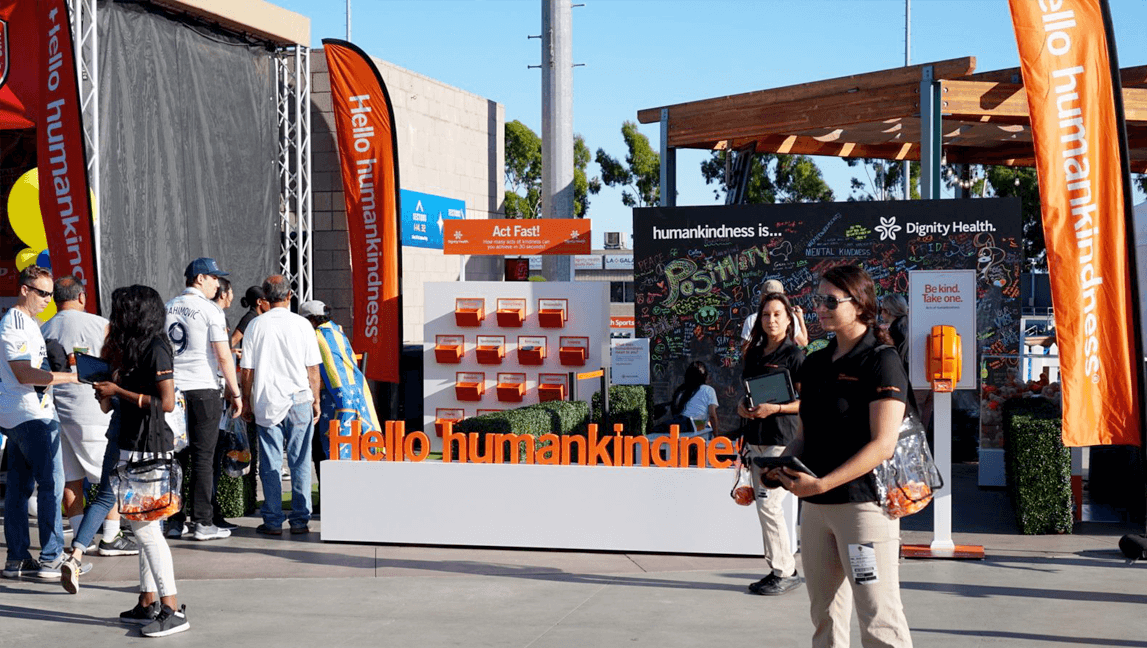 Experiential comes down to making something intangible tangible. Some brands, naturally, do it better than others, and our company has shepherded campaigns for several companies that truly understood the value in nurturing unique interactions between customer and product. Here are three that spring to mind:
Benetton: While it's been four years since Benetton had a physical presence in the United States, all that changed this past October when the fashion retailer's pop-up store debuted in Los Angeles. But the brand's stateside return came with a twist.
Benetton is testing a more forward-thinking approach to shopping with a store sans inventory. Instead of a large retail footprint, it opened a smaller shop where customers can reacquaint themselves with the brand by trying on samples. From there, customers can place their orders via an in-store portal and await the delivery of their selections to their homes.
There's really no other means for testing this strategy other than through experiential. And with the help of on-site brand ambassadors, Benetton has the opportunity to reintroduce its brand to the U.S. audience, highlight its new sustainable take on fashion, observe shoppers' reactions, and track sales performance. And this can all be used later to define the next strategic steps for a broad American launch.
Dacor: A high-end kitchen appliance manufacturer, Dacor understood experiential's power when it built a 4,200-square-foot display for the Kitchen and Bath International Show (KBIS). With four unique exhibitions, Dacor strove to inspire design creativity for today's kitchen and illustrate how its customizable products could fit a variety of lifestyles.
The first display, called "The Playground," featured a modern-style kitchen with cooking demonstrations to immerse eventgoers in the experience and show how the design elements could inspire conversation. The "Social Hub" introduced Dacor's porcelain refrigerator, a showcase piece used to display a kitchen's ability to serve as the ideal spot to host parties and events.
From there, attendees could move to the "Creative Studio," an exhibit designed to illustrate what luxury looks like for a compact kitchen. The experience wrapped up with the "Open Invitation," which focused on a warm, cozy, family-oriented kitchen. All four demos immersed users in a Dacor offering and put them up close and personal with the value the company provides.
Dignity Health: This California-based healthcare organization was in search of ways to promote its new marketing initiative, "Hello humankindness." Together, we helped Dignity Health concoct an experiential opportunity at Dignity Health Sports Park that would include 13 separate activations to spark acts of human kindness. The activation hub was set up in the stadium's main concourse and had three distinct zones divided by faux hedges to maximize the footprint and control traffic flow.
One activation included a 12-foot-long chalkboard with the words "Humankindness is …" at the very top that encouraged participants to share what that word meant to them. In the craft zone, visitors wrote personal notes of well wishes to new moms, which were then attached to plush teddy bears. At the "Act Fast" zone, participants had a chance to rack up as many acts of kindness as possible in 30 seconds while playing a timed beanbag toss.
Unlike online campaigns, live events, exhibits, and displays physically involve attendees and provide tangible, meaningful payoffs for participants. This allows people to experience a brand in real life, while enabling the brand to grab the public's attention and build awareness of its products or services among its target audience.