As trade show attendees begin filling up convention halls once again, organizers can return their focus to creating a top-shelf attendee experience. One route brands continue to explore is trade show sustainability. According to the Global Association of the Exhibition Industry, 73% of event organizers prioritized sustainability before the pandemic. Now? That same number says their companies are taking the steps to continue making it an important initiative.
On a micro scale, the elimination of single-use plastics (straws, bottles, etc.), the reuse of recycled boxes and the embrace of urban gardens, locally sourced produce, and reduced carbon footprints represent tangible efforts toward greener practices. While these steps don't necessarily pertain to trade show booth design, they're indicators of a larger commitment by convention centers and trade shows to overall greener operations.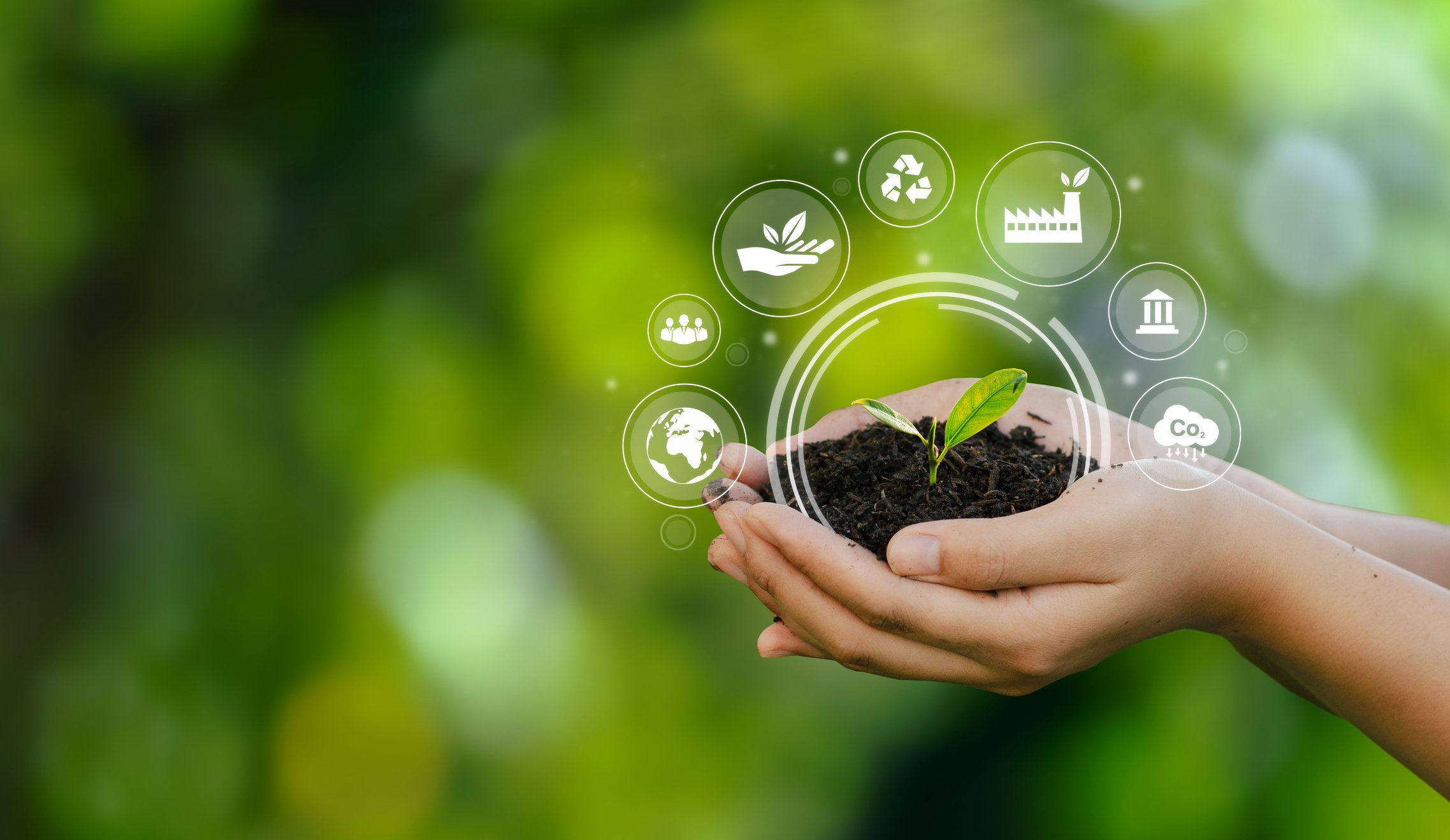 From a broader perspective, however, brands want their booths to display their awareness of the current landscape. Sustainability is a driving force for many peoples' consumer practices, so showing they value Earth-conscious display-building practices breaks the ice with event attendees and creates rapport.
At ASV, sustainability is a key goal when working with our clients. The following are suggestions to keep in mind:
1. Consider the Materials Used

Upon request, we can help our clients build their booths with more responsibly sourced materials. We can construct displays composed of reclaimed wood, sustainable cork and bamboo, and certain paints and inks.
In 2013, we built a display for Lexus to coincide with the America's Cup boat race. They also served as a sustainability partner for the event. We used non-volatile organic compound paints and solar and wind energy as a part of the building process. The decks and platforms used reclaimed wood, and low-energy LED lighting was powered by a wind turbine. These on-the-ground strategies can help bring companies' sustainability goals to the surface and rally the team toward continuing to pursue them.
2. Upcycle Current Resources

Have your current building and display materials seen better days? Just because they're showing signs of wear and tear doesn't mean they need to go to the landfill. Instead, look for opportunities to upcycle.
Resources can be refurbished, repainted, and resurfaced for future use. It's an investment in green principles, plus it can be a long-term cost saving that can be reallocated into future shows. We're able to store your display and update it each year to give you a new look and feel, minimizing use of new materials and associated costs.
3. Rent Rather Than Buy
Sometimes, being sustainable isn't in the cards financially for a brand. It can be a sizable investment and one you might not be able to justify. Rather than buying the necessary green materials, a more affordable option is to rent the necessary materials.
You can rent walls, floors, decking, furniture, and A/V. Beyond that, event attendees can receive promotional material and other critical event information digitally, eliminating the need for printing and paper.
Sustainability is something we're glad to help partners achieve to create affordable display options. As you plot your next trade show venture, look for the chance to build booths that are just as environmentally conscious as they are engaging.